RFOU P1/P8
DownloadDatasheet PDF RFOU P1/P8 Offshore power 0,6/ 1kV LOW VOLTAGE 0,6/1kV Based on: IEC 60092-353 / NEK TS 606 ... Lees meer
Beschrijving
RFOU P1/P8
Offshore power 0,6/ 1kV
LOW VOLTAGE 0,6/1kV
Based on: IEC 60092-353 / NEK TS 606
DESIGN
Conductor
Flexible conductor tinned copper, based on IEC 60228.
Insulation
Halogen Free Ethylene propylene, type EPR according to IEC 60092-351. The standard identification is the following:
1 conductor ……………………. natural
2 conductors ……………………. blue + brown
3 conductors ……………………. brown + black + grey
4 conductors ……………………. brown + black + grey + blue
5 or more conductors ……….white numbered

Bedding
Halogen Free compound.

Braid / Armour
Tinned copper wire braid.
Outer sheath
Mud resistant thermosetting compound, black colour, low smoke and halogen free, type SHF MUD.
APPLICATIONS
Offshore power 0,6/1kV cable. These cables have been specially designed to operate re-liably in the harshest oil rig conditions. Heavy duty, mud resistant, power and control cables for Offshore applications. Halogen free, flame and fire non propagator. Excellent resistance to oils, abrasion, petrochemical fluids, moisture and salt water. Based on IEC 60092-353 and NEK TS 606. Xtrem RFOU cables are suitable for power distribution in fixed installations in vessels and oil rigs.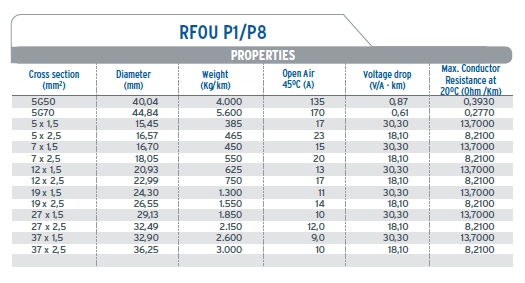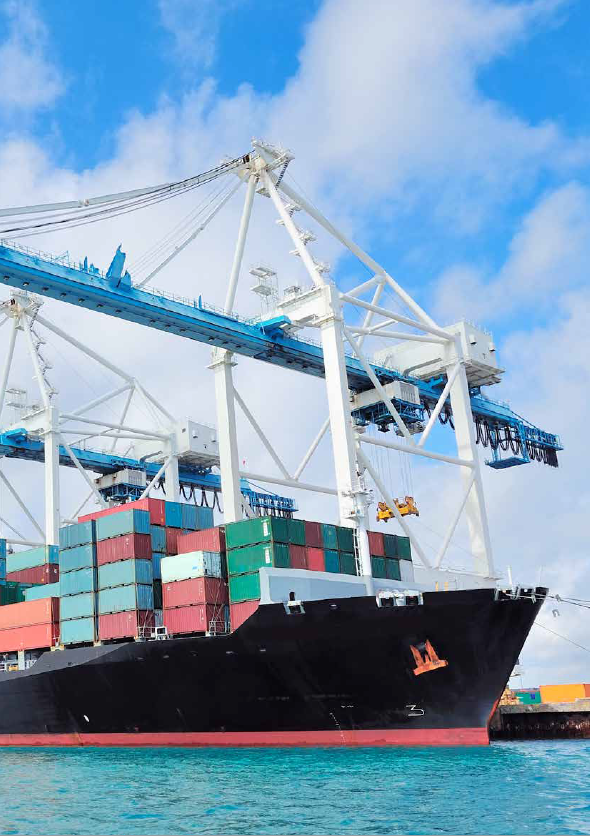 Verwante Producten